Question English (US)

Spanish (Spain)

Italian
Question about English (US)
What does

the fiddler on the roof ?

mean?
I don't get the joke, joey and chandler are looking for a scene name for joey, chandler suggest Joseph Staline as a joke but Joey has no idea of who is it.
then chandler, miming the name of a show says " Bye bye birdie, starring Joseph staline, Joseph Staline is the fiddler on the roof" It's the title of a play or musical I believe. I know it might refers to Staline or to the play, maybe a mix, but what fiddler on the roof means ? I'm not sure, maybe I would have to watch the scene. no I don't think watching the scene would help you but knowing about the musical or Joseph stalin might. could you tell me what does "fiddler on the roof" means literally ? maybe then I'll figure it out by myself. A fiddle is an instrument, similar to a guitar. Therefore, the fiddler on the roof is someone playing a fiddle on a roof. ok I get it, Chandler was just inventing, picturing one of the character of the musical comedy starring by Joseph Stalin(Joey's alias), and that's funny 🤣 That's good to know man, I don't really watch friends. I'm an office fan or it's always sunny in philadelphia. those shows don't exist in France...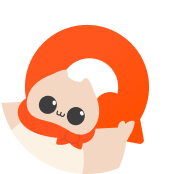 [News] Hey you! The one learning a language!
Do you know how to improve the way you study a language❓ All you need to do is write a diary in the language you are learning!
With HiNative, you can have a native speaker correct your diary every day✍️✨
Sign up