Question Simplified Chinese (China)
Question about English (US)
How do you say this in English (US)?

What are these in English? I can't quite tell what those are. If you use them to put colored ink on drawings, they're called 'markers.' They look like they might be felt tip markers but you'd have to take the cap off to see Simplified Chinese (China)
We don't use extra ink to use it. It has ink itself. They're for children to draw.
0:00 Yeah that's a 'felt tip pen'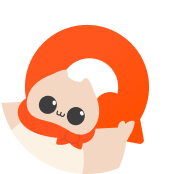 [News] Hey you! The one learning a language!
Do you know how to improve the way you study a language❓ All you need to do is write a diary in the language you are learning!
With HiNative, you can have a native speaker correct your diary every day✍️✨
Sign up