Question Korean

Simplified Chinese (China)

Japanese
How do you say this in Korean?

Hello, I'm Tomiya nice to meet you.
0:00 안녕하세요. 저는 Tomiya 입니다. 만나서 반가워요. 감사합니다 = 고맙습니다 = thank you before you post your korean question install any korean keyboard apps and try your best to write/type in korean keyboard we can understand your korean writing @egkvlwcxj
I did but I don't understand how to link my letters. For instance when I write my name 티ㅣ밀ㅇㅋㄱㅇㅍ that isn't my name I am not sure what that says but I know it isnt Tomiya @egkvlwcxj
I try very hard but I havent learned how to combine characters for the sounds I want. :( there are many youtube videos or blogs(websites for reading) how to type in korean keyboard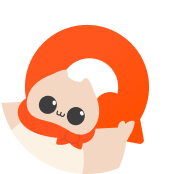 [News] Hey you! The one learning a language!
Do you know how to improve your language skills❓ All you have to do is have your writing corrected by a native speaker!
With HiNative, you can have your writing corrected by native speakers for free ✍️✨.
Sign up