Question Traditional Chinese (Taiwan)
English (US)

English (UK)
Closed question
Question about English (US)
What does

Right at the mouth there's a family group, sat with coy at the mouth of Canyon. Then we've got a sleeping bear off to the right between her and O'Malley.

mean?
Does the "her" in the second sentence mean the mama bear?
Also, could you please draw the relative positions of objects described in the second sentence? Thank you. Maybe post a photo of the passage if it's a book? It's hard to follow in this little piece. Traditional Chinese (Taiwan)
@Ritsumei
It's in the TV film "Into Alaska." Two bear biologists were boating up along the Canyon Creek to observe bears. When they reached a spot, they watch the bears with binoculars, and one biologist said the above two sentences. Had they named the bears? If one was called coy(Cody?) and one of the bears, or maybe a biologist, was called O'Malley, then it makes more sense. Traditional Chinese (Taiwan)
@Ritsumei
According to the program, coy stands for "cub of the year." It's a term given to cubs born in the previous winter.
I have no idea of what's O'Malley. Traditional Chinese (Taiwan)
@Ritsumei
I can't thank you more for helping me with this problem.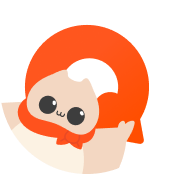 [News] Hey you! The one learning a language!
Do you know how to improve your language skills❓ All you have to do is have your writing corrected by a native speaker!
With HiNative, you can have your writing corrected by native speakers for free ✍️✨.
Sign up